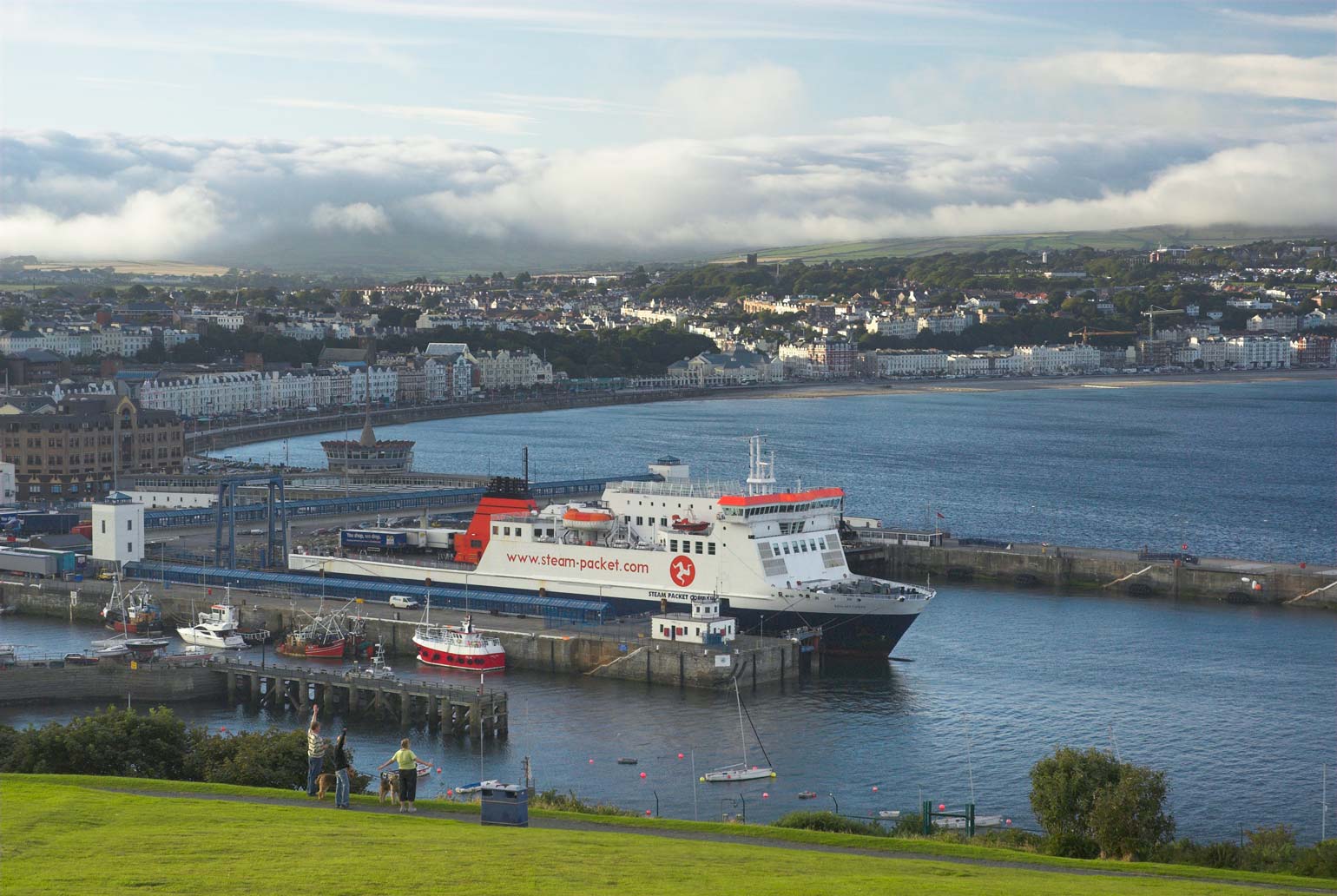 Located at the heart of the British Isles, the Island is within easy reach from ports in the Northwest of England (or Ireland).
One of the great benefits of travelling by sea is that you can take your car (or motorbike) with you. With a car you can pack in as much as you like (as long as you are within the overall weight limits). Your car or motorbike gives you the freedom to travel where you like and explore new places at your own pace. What's more, you will find all the ports used by the Isle of Man Steam Packet are located in major city centres, the exception being Heysham which is just a stone's throw from the M6 - England's main feeder motorway in north west England.
For foot passengers, the benefits are just as great when compared to the location of nearby airports.
Book your sailings
All sea travel to the Isle of Man is through The Isle of Man Steam Packet Company.
For Reservations telephone 661661 (from the Isle of Man), 08722 992 992* (from the UK) or 0044 8722 992 992* (from the ROI & Outside UK). *Calls to this number are charged at 11 pence per minute plsu your telephone operator's access charge.
Sea Terminal Information
Ferry passengers arrive at the Isle of Man's Sea Terminal in Douglas from Belfast, Birkenhead, Dublin, Heysham and Liverpool.

The spacious Sea Terminal has a WHSmith newsagents and a Costa Coffee as well as a children's play area. Short and long stay parking facilities are also available. A cash machine issuing English Sterling can be found outside the Sea Terminal building.
The Welcome Centre located within the Terminal building provides visitors with a wide range of tourist information from bus timetables to entertainment reservations. Buses and taxis are available from outside the Terminal.
Freight
The Island's principal port is Douglas, which has deep-water berths and facilities for handling passengers, roll-on/roll-off cars and freight vehicles, general cargoes, bulk oil and gas cargoes, and is a regular port of call for cruise liners. Peel, on the west coast, has a deep water berth and facilities for handling limited passenger traffic, general and bulk oil cargoes.
Ramsey, in the northeast is a drying harbour, with a busy trade in general and bulk cargoes. The Island's main sea route is between Douglas and Heysham, a modern port in the northwest of England, closely linked to Britain's motorway and Intercity rail networks.
The Isle of Man Steam Packet Company operates multi-purpose and freight roll-on/roll-off vessels on this route providing daily services throughout the summer months for passengers, cars and freight vehicles. During the winter, there are scheduled services to Birkenhead and Heysham. In the summer months, the Steam Packet operates additional routes for holiday traffic to Dublin, Belfast and Fleetwood as well as extra sailings to Liverpool.
Mezeron Ltd. operates a fleet of two coasters carrying containers, general and bulk cargoes trading mainly to Manx ports from Glasson Dock in northwest England and Carrickfergus in Belfast Lough. The Ramsey Steamship Company also operates between ports in the Irish Sea basin, along with many other local options for freight forwarding.