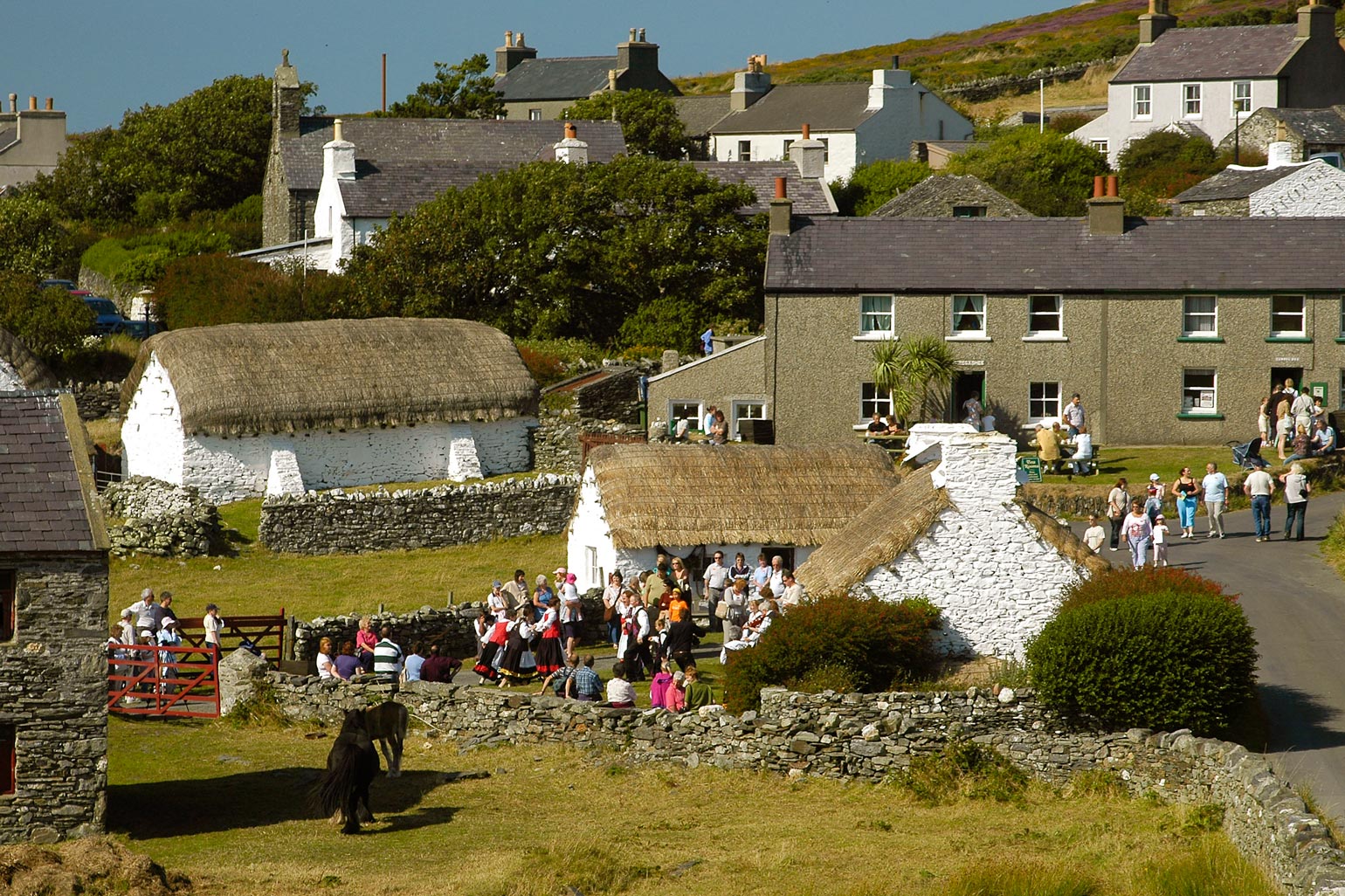 Interested in the history of Mann? You'll find a visit to the Manx Museum in Douglas or any of Manx National Heritage's sites around the Island will be a fascinating experience.
The Story of Mann tells of the unique heritage of the Isle of Man. 10,000 years of Manx history are depicted in a fascinating way, beginning at the Island's Treasure House - the Manx Museum in Douglas. As you walk into the museum, there is a short movie to help whet your appetite to find out more. From here you can begin to discover the Celts and Vikings, Early Christianity in Mann, Kings and Lords in Mann, Mann and the Sea, and Farmers and Crofters.
The story continues at the House of Manannan in Peel and at several other locations around the Island such as Cregneash Open Air Museum and the Grove Museum near Ramsey.
There is also The Nautical Museum in Castletown which is home to the world's oldest yacht - the Peggy. The Peggy was discovered in a concealed boat cellar in 1935 where she had been undisturbed for 100 years. The Peggy was owned by Captain George Quayle and the boathouse contains many interesting features such as trap doors and secret panels. In February 2014, archaelogists have started work at the Museum to excavate the boatyard and hope to find a slipway into the Harbour.
Museums are just the beginning point for the Story of Mann. Once you've found out a little you can begin to explore the many historical sites for yourself. If when you visit these places, you find you want to know more, then all you need to do is ask one of the Manx National Heritage team members for more information.
---