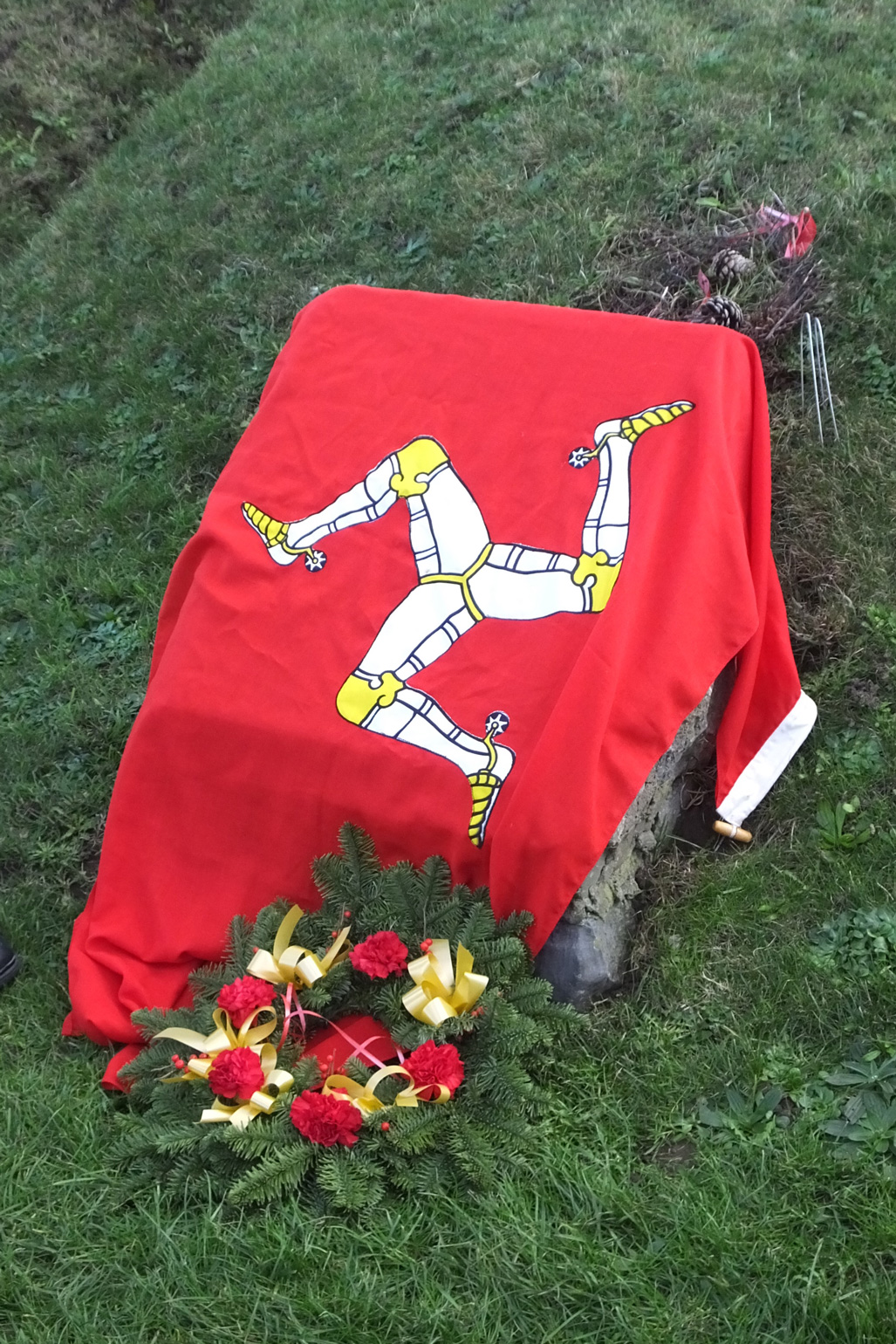 An extensive crowd gathered at Hango Hill, situated between Castletown and Derbyhaven, for the annual ceremony commemorating the execution of William Christian (Illiam Dhone) on the 2nd January, 1662 (or 1663) for his part in the Manx rising of 1651 against the Derby family, who held the Island for the Royalist cause.
Organised by the local branch of the Celtic League and nationalist party Mec Vannin, the anticipated speeches at the event began with Bernie Moffatt, followed by Chris Thomas MHK (currently Minister for Policy and Reform) and chair of Mec Vannin Mark Kermode; who gave the second speech in Manx Gaelic.
At the close of proceedings Jemima Caine, the daughter of Daphne Caine MHK, laid a wreath at the site before the crowd dispersed to further commemorative events, a religious service held at Malew Church, and a music session at the historic George Hotel in Castletown.
It's thought that the ill-fated Illiam Dhone (dark-haired William) is buried beneath the chancel in Malew Church and that his execution may well have taken place in a field adjoining the point of commemoration.
The ruin currently on Hango Hill, which forms a backdrop to the event, is the remains of a late seventeenth century summer house, constructed on the instruction of the Derby family and known as Mount Strange, in recognition of the title of the Derby heir.
Copies of the speeches by both speakers are available within the publication Yn Pabyr Seyr, on the Mec Vannin Website.
An in-depth analysis of the life of Illiam Dhone, written by Manx author Jennifer Kewley Draskau, is available in a number of Island bookshops, or by contacting Profile Books.