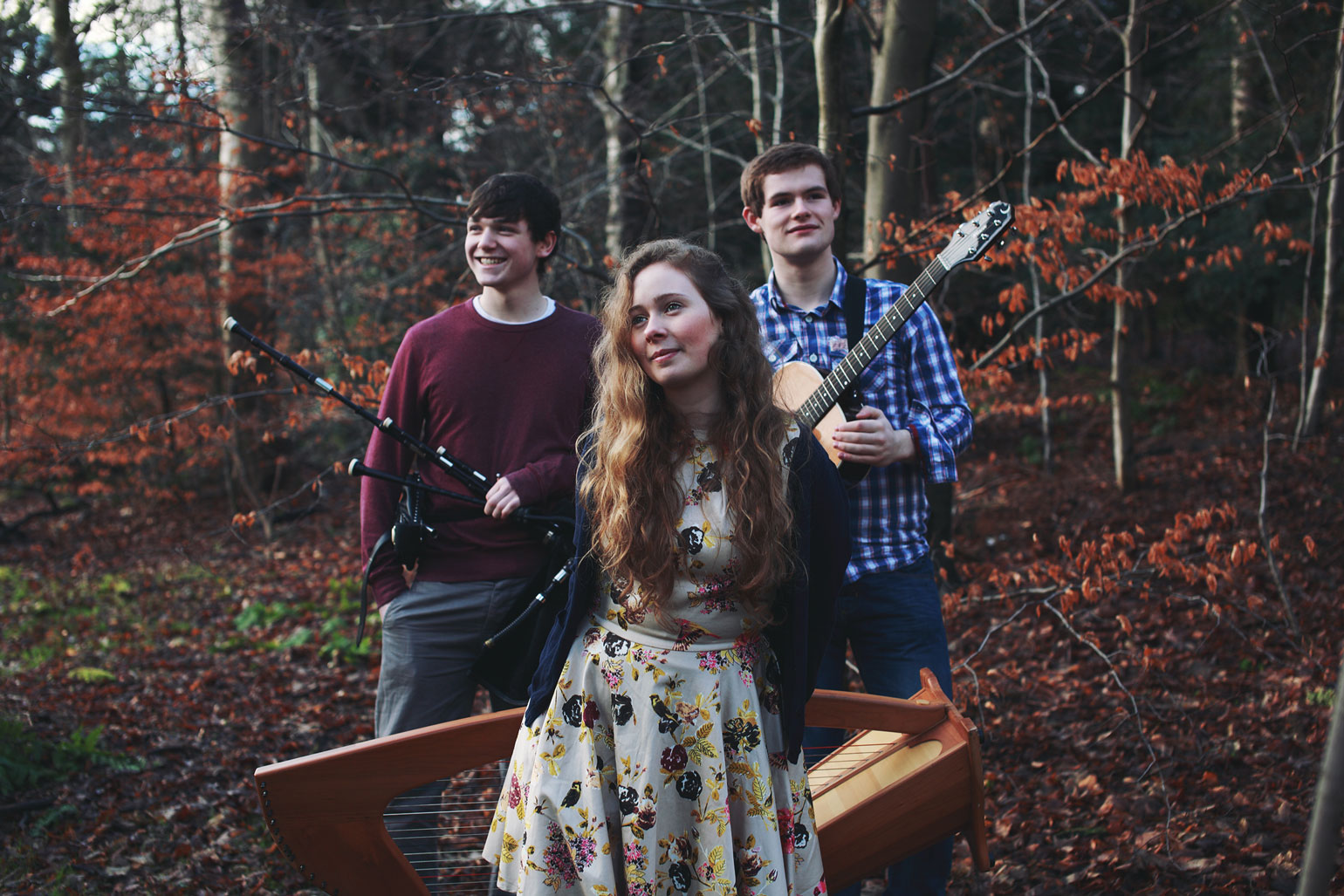 The Island's biggest annual Inter-Celtic festival, Yn Chruinnaght, will return to Peel later this week, with a line-up of performers reflecting all that's best about music, song and dance from the Celtic Diaspora, with fringe events in Ramsey, Laxey and Douglas.
A coup for this year's festival is securing the Anglo-Irish band Flook, described as possessing a rare blend of fiery technical brilliance, delicate ensemble interaction and a bold, adventurous musical imagination, at the Centenary Centre in Peel.
But another major star is Scottish harpist and Gaelic Singer of the Year Mischa Macpherson, who will be headlining a special concert at St German's Cathedral with support from Bulgarian piper and singer duo, Vladimir and Ivelina, together with the creative trumpet and organ Manx duo Chronicles. Mischa will also lead a Puirt-à-beul singing workshop.
Another highlight will be the premiere of a specially commissioned composition by local musician David Kilgallon entitled The Gathering; the English translation of Yn Chruinnaght. Sponsored by the Malcolm Scott Dickinson Trust, this new work will encompass the music, dance and languages of all the Celtic nations represented at Yn Chruinnaght, with each one taking part in its performance. It will also be performed later in the year at a prestigious gala concert at the Festival Interceltique Lorient in Brittany.
Festival organisers will also be welcoming back the outstanding traditional fest noz singer Lors Landat and virtuoso accordionist Thomas Moission, who will leading the popular Breton dancing during the ceili and performing in concert later in the week.
But for something a little different, why not try your hand at making a Celtic love spoon? Skilled craftswoman Sharon Littley from Wales will be sharing her secrets of how to make these decoratively carved, romantic gifts, which originated in the sixteenth century. She will lead two workshops during the final weekend of the festival at £30 for a four hour session. Places are limited but need to be booked directly on Yn Chruinnaght website.
.
Her work will be complemented by a one-day Artisan Craft Fair, which will include artists and craftspeople such as Bruno Cavellec, Nicola Dixon, Collette Gambell, Kate Jerry, In with the Old, Out with the New, Apple Orphanage and a selection of live music.
A Rising Stars concert will feature a range of up and coming talent and dance lovers will get the chance to watch displays by a number of local groups, together with representatives from Cornwall and Bulgaria.
Tickets for all events are available from the Yn Chruinnaght website, or from Celtic Gold, Peter Norris Music, Shakti Man and Thompson Travel. A special festival pass, securing admission to all events, is available online only at £40.
The festival is supported by Culture Vannin, the Isle of Man Arts Council, Manx Telecom and the Malcolm Scott Dickinson Trust.
Festival mobile number with full programme details on the Yn Chruinnaght website.