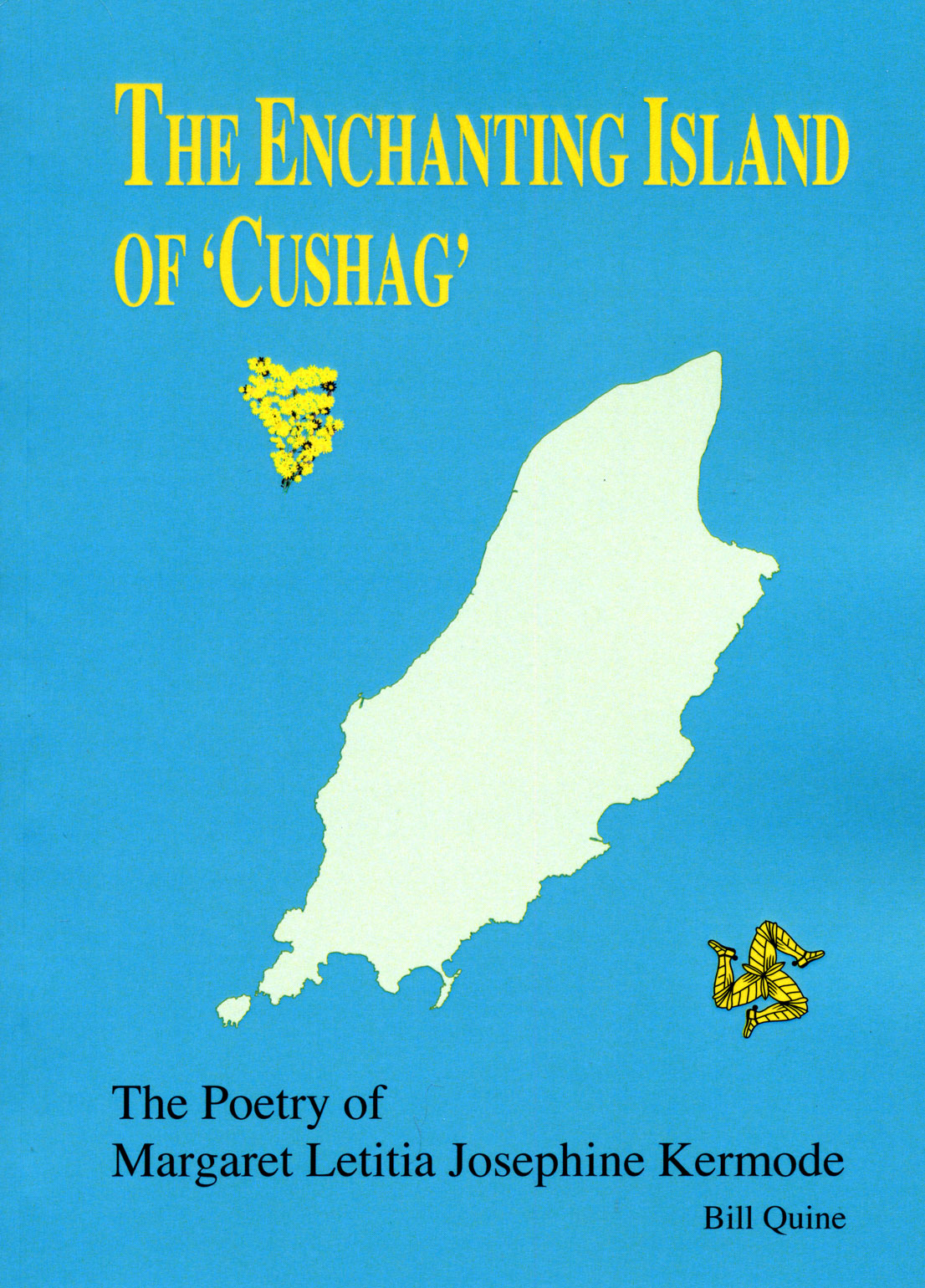 The Enchanting Island of Cushag is the most recent publication to be launched under the auspices of Peel Heritage Trust with the Peel City Guardian, appropriately on World Book Day, at the Peel Clothworkers School.
Cushag was the pen-name of Ramsey born Josephine Kermode, one of fourteen children of the Reverend William Kermode and sister of the celebrated naturalist and archaeologist P. M. C. Kermode.
Her poetry has long been a favourite of Bill Quine, who set about compiling all of her known poems (105 in all) for this publication, which includes perhaps her best known composition Traa dy Liooar, together with a short biography.
With the future of the Island's heritage and culture ultimately in the hands of the younger generation, it was decided to engage the pupils of Peel Clothworkers' School in this event, which also commemorated the death of Cushag eighty years ago. The launch was attended by Jo Callister who represented the Department of Education and Children, Mrs Bridge Carter and Mrs Di Benson of the Isle of Man Poetry Society (who also recited examples of their own work) and the Honourable Ray Harmer MHK. They were also joined by Dr Breesha Maddrell of Culture Vannin, representatives of Peel Heritage Trust and invited guests.
Bill Quine revealed further details of the life and times of Cushag to his audience and gave an insight into his fondness for her poetry, with recitations by pupils Charlotte Dalgleish and Chloë Gelling.
Peel Heritage Trust has also generously donated approximately one hundred copies of the book to the Department of Education and Children for distribution amongst Island schools.
But before their return to lessons, pupils were read the opening lines of a newly written poem entitled Bobby and the Buggane, and challenged to come up with a suitable conclusion. The winner will receive a prize from Peel Heritage Trust.
Celebrations concluded with light refreshments including, appropriately enough, some home-made bonnag.
Priced at £9.50, The Enchanting Island of Cushag is available from Mitchell's Newsagents in Peel, Bridge Bookshop (Port Erin and Ramsey), the Lexicon Bookshop in Douglas, or direct from Peel Heritage Trust.