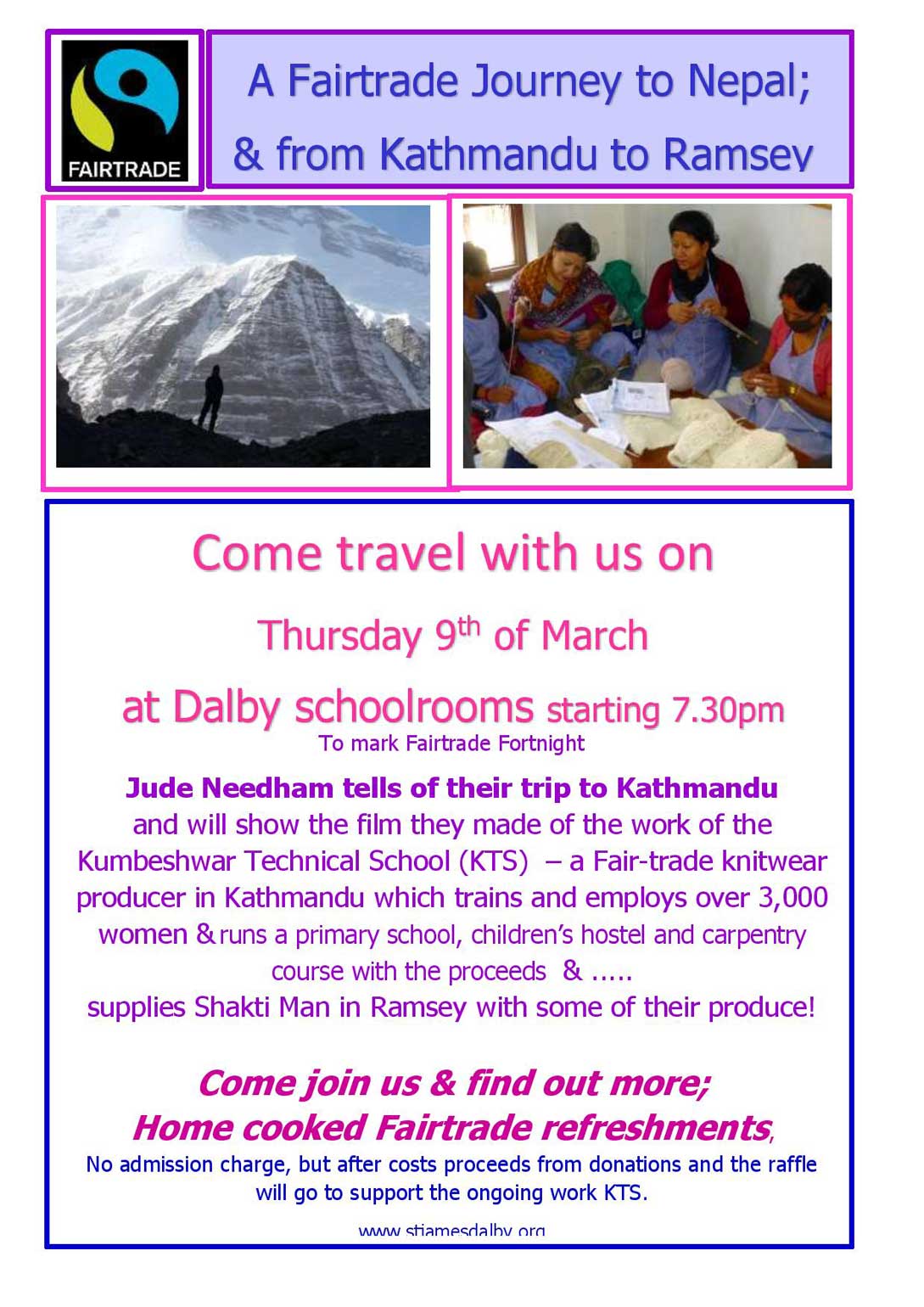 There's a special event coming up at Dalby to mark Fairtrade Fortnight, where there's sure to be a warm welcome, along with a film made during a visit to Kathmandu and an opportunity to purchase some tasty Fairtrade products.
The main feature of the evening will be a revealing film produced as part of a trip to Kathmandu, focusing particularly on the Kumbeshwar Technical School. It's here that more than three thousand women are trained and employed to manufacture Fairtrade knitwear, with the proceeds of sale used to run a primary school, children's hostel and a carpentry course. And they also supply goods to be the Manx outlet Shakti Man, based in Ramsey.
All are welcome to find out more about how the purchase of Fairtrade products can transform the lives of the Nepalese community and enjoy stunning photography of a trek around Dhaulagiri - the sixth highest mountain in the world.
There will also be an opportunity to purchase Fairtrade goods, raffle tickets and enjoy some home-cooked refreshments using Fairtrade produce.
Although there will be no admission charge, proceeds from the raffle and donations (after costs) will be used to support the vital, ongoing work at the Kumbeshwar Technical School.
This special get-together starts at 7.30pm on Thursday the 9th March at St James' Church in Dalby.