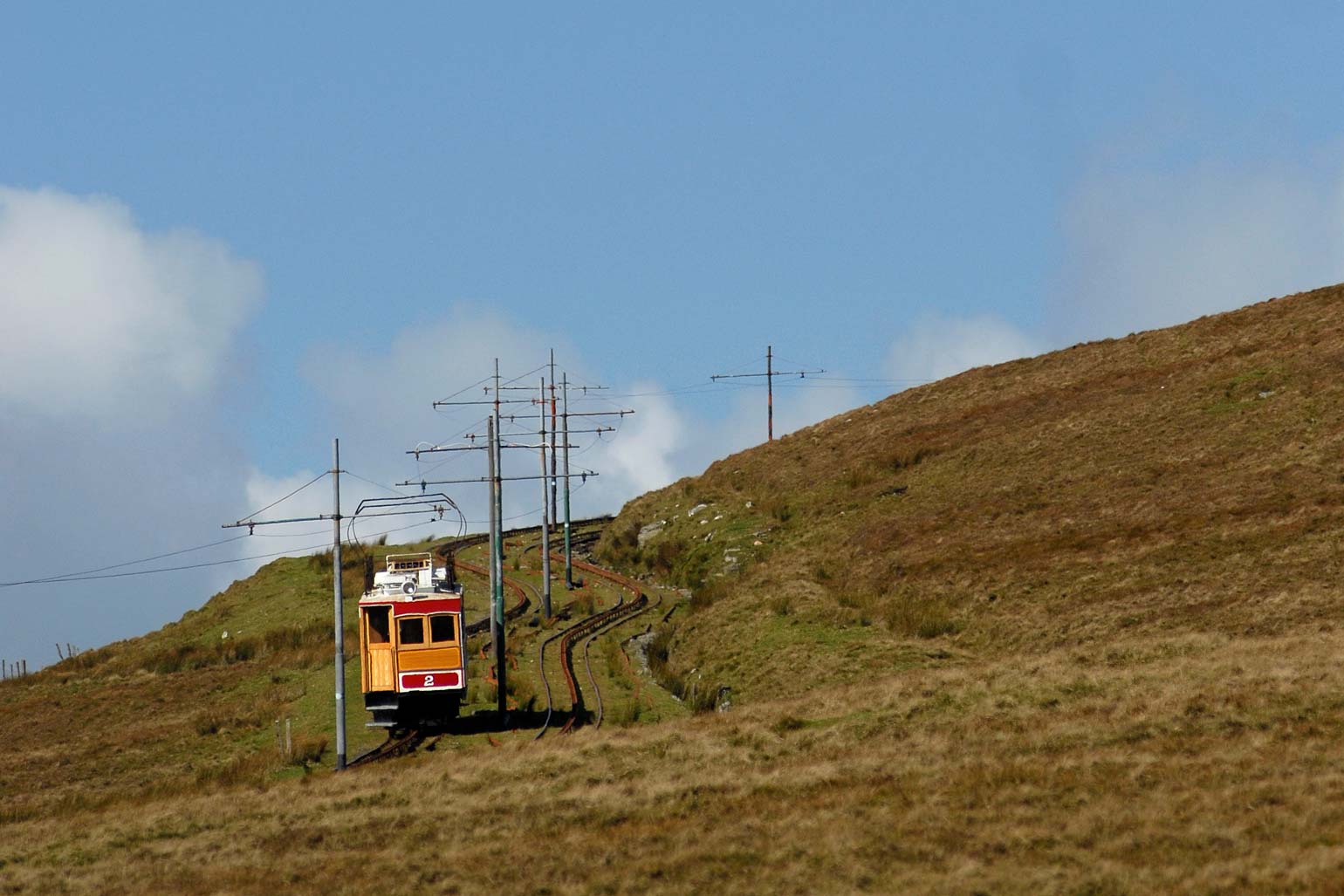 The Isle of Man is able to boast of the only electric mountain railway in the British Isles.
1995 saw thee Centenary of the Snaefell Mountain Railway. Still operating with its six original tramcars, the Snaefell Mountain Railway climbs from a junction with the Manx Electric Railway at Laxey to the 2,036ft. summit of Snaefell Mountain, the highest point on the Isle of Man.
The line is worked on the 3ft 6in gauge, with gradients as steep as 1 in 12 and a centre "Fell" rail assists in braking.
Views on the double track line are breathtaking with Laxey Wheel dominating the lower streches and "six kingdoms" visible from the summit on a clear day - the Isle of Man, England, Ireland, Wales, Scotland and Heaven.
Laxey Station also provides a delightful setting for souvenir photography.

The line operates from Easter to October.
Timetable and Fare Info
For up to date train schedule, fare information and to purchase tickets, please visit Isle of Man Transport.
History
Laying of the track for the Snaefell Mountain Railway started in the January of 1895. During construction the steam locomotive "Caledonia" was used to haul the rail and to fasiliate this a third rail was temporarily laid to allow the "Caledonia" to run on its own 3ft gauge.
The Snaefell freight car "Mana" was restored for 1995. The 4 miles of line was completed, inspected and opened to the public by August 21st 1895, just some seven months from the commencement of work.
---