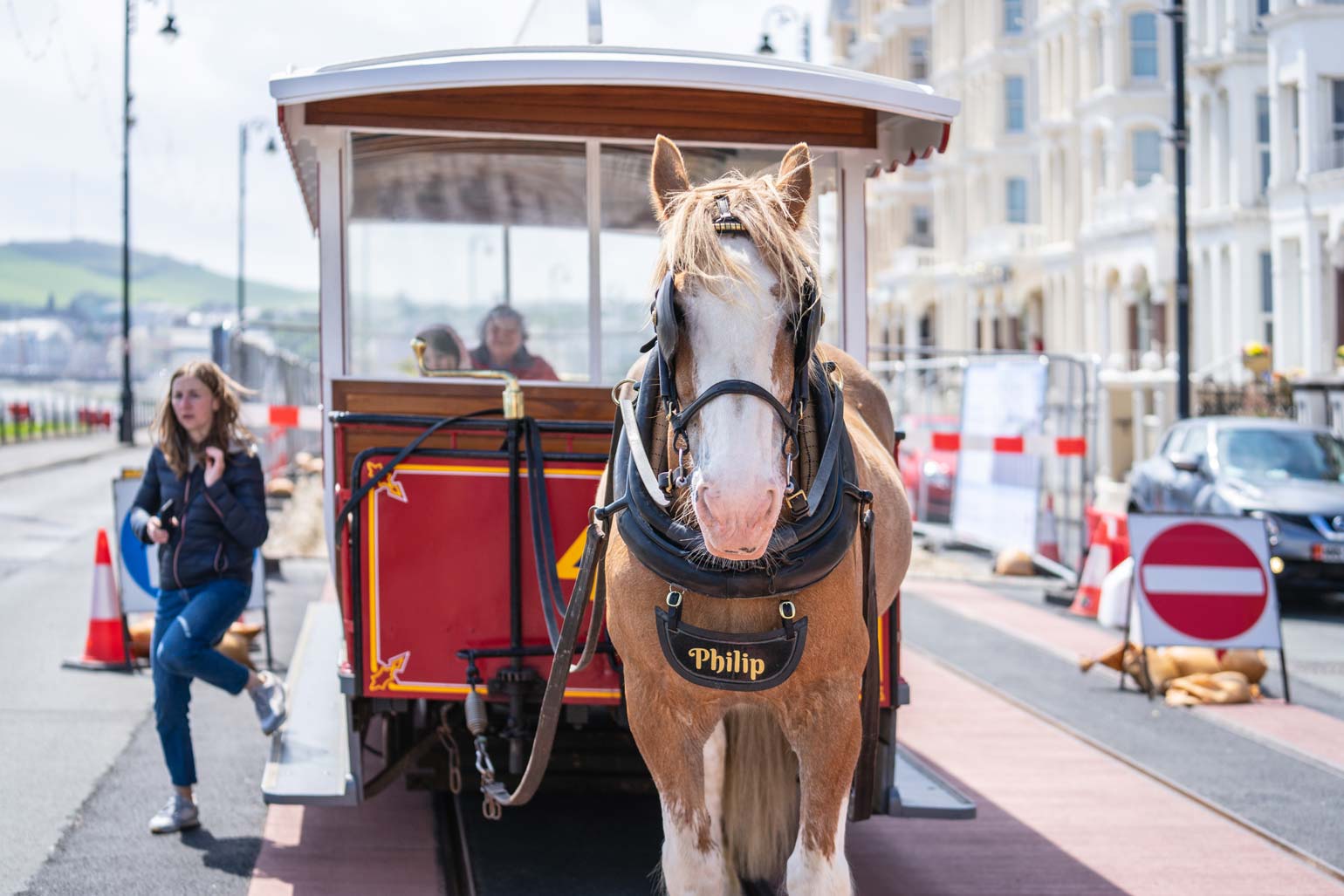 The world's oldest surviving horse tram service dates back to 1876 having operated continuously with only war-time breaks.
Linking the Manx Electric Railway terminus at Derby Castle with the Sea Terminal, the line runs for nearly 2 miles along Douglas Promenade forming an important public transport function.
Horses provide the motive power and the tramcars are fitted with roller bearings to ease the load.
Horses are bred specifically for the service and on reaching retirement graduate to the Home of Rest on the outskirts of Douglas, where they can be visited by the public.
The last surviving double-decker is on display at the Manx Museum and there are a number of tramcars on display in the Transport Museum at Jurby.
Timetable and Fare Info
For up to date tram schedule, fare information and to purchase tickets, please visit Isle of Man Transport.
---