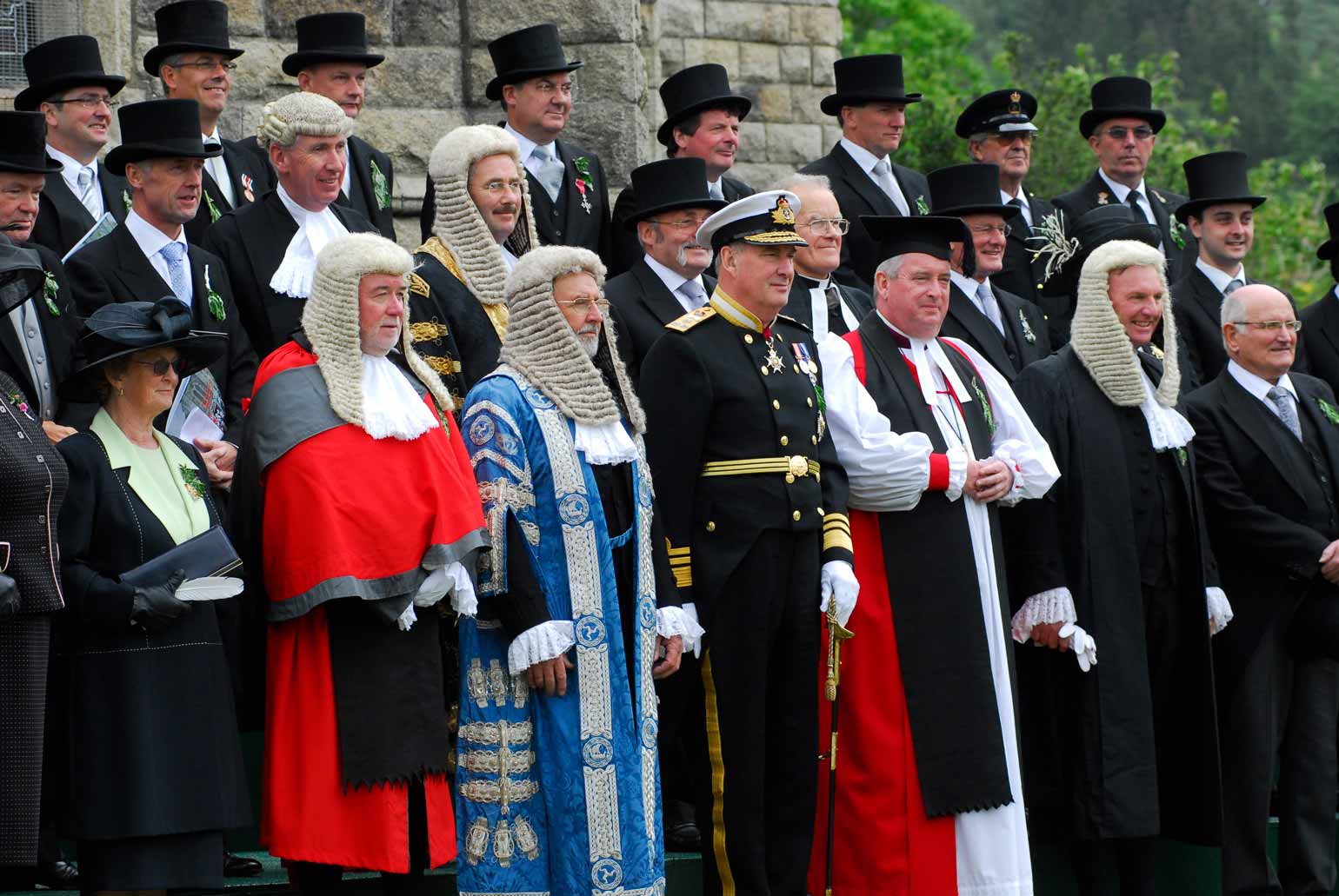 The Isle of Man does not have a written constitution but a general objective aimed at complete self-government and autonomy in its internal affairs.
It's economic and social achievements would not have been possible without the stability that its constitution and institutions provide. His Majesty the King, as Lord of Mann, is Head of State, and his personal representative on the Island is His Excellency the Lieutenant Governor. He is appointed by the Crown for a five-year term.
The Island is a Crown Dependency which, through its ancient parliament Tynwald, enjoys a high degree of domestic legislative and political autonomy. The United Kingdom Government is, by convention, responsible for the conduct of the external relations and defence of the Island.
Tynwald
Dating back to Viking origins over one thousand years ago, Tynwald is the oldest legislature in the world (in continuous existence). It has two branches: the House of Keys and the Legislative Council. The majority of Members sit as independents and there is a virtual absence of party politics. This has contributed to the remarkable stability of the Manx system.
Ministerial System of Government
The Island has a ministerial system of government. The political head of the Manx Government is the Chief Minister, who is nominated by Tynwald from amongst its own members and appointed by His Excellency The Lieutenant Governor.
The Chief Minister selects the ministers who have responsibility for the major Government departments, and together they form the Council of Ministers; the Manx Cabinet.
The Constitutional Position
The Isle of Man is an internally self-governing dependent territory of the Crown, which is not part of the United Kingdom - but for whose external relations the United Kingdom is responsible.
The Legal Position
The Isle of Man has a special relationship with the European Union, set out in Protocol 3 to the Act of Accession. The island is neither a member state, nor an associate member of the European Union, but the agreement has proved beneficial thus far.
The relationship cannot be changed unless Protocol 3 is changed, which would require the unanimous decision of all member States of the EU.
The Isle of Man and the European Economic Area
On 1st January 1994, the European Economic Area (EEA) entered into force, with the aim to strengthen trade and economic relations between the parties. Equal conditions of competition and respect for the same rules are core objectives.
The EEA Agreement has been implemented in the Isle of Man, but does not affect the Isle of Man's relationship with the EU.