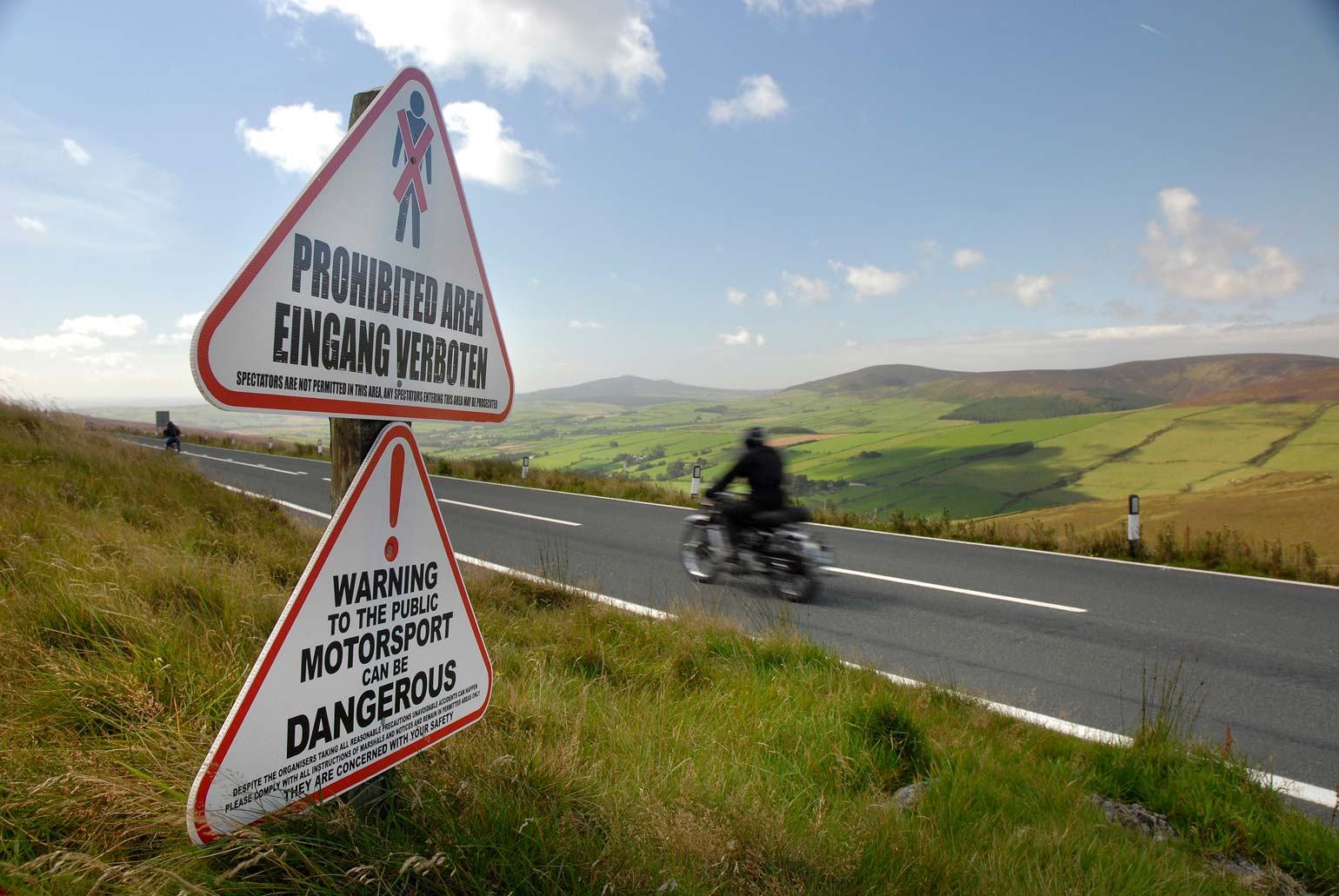 It's nearly impossible to get lost on the Island's roads - and not a motorway in sight!
The Isle of Man has over 500 miles of relatively uncongested public roads and many more miles of public footpaths.
Manx law on road traffic is similar to that of the UK, but there are no motorways and drivers can obtain a license aged 16. "R" plates must be displayed for one year after passing a driving test.
Douglas and other major towns all have their own taxi-fleets, and the Government is also responsible for a comprehensive all-Island bus service.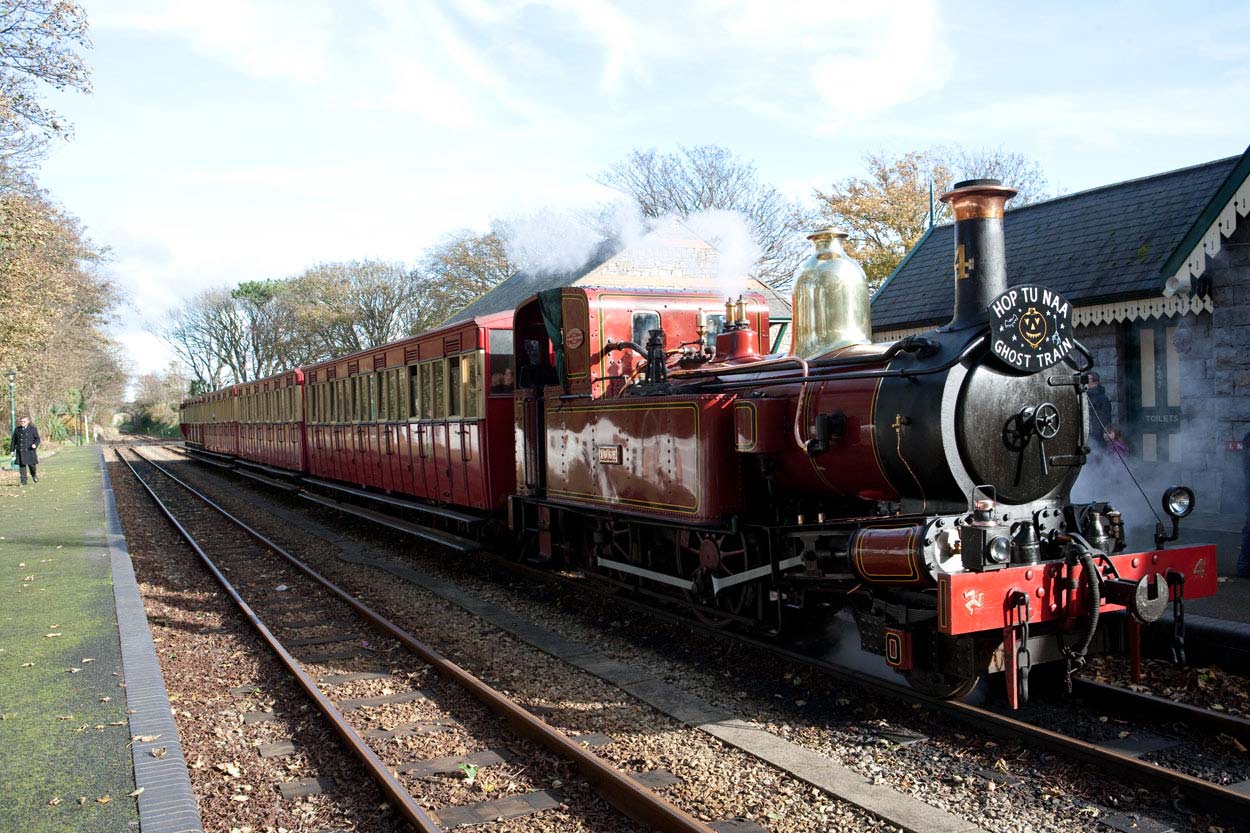 More vintage but pleasurable forms of transport are available for visiting tourists during the summer months, namely a Victorian steam railway, electric railway and horse-trams that ply back and forth along the Douglas seafront.
A number of local freight hauliers operate services to and from the Island, the largest working with agency or sister companies in the UK. These also cater for the carriage of freight worldwide.
List of roads on the Isle of Man
"A" roads
A1 Douglas to Peel road
A2 Douglas to Ramsey road
A3 Castletown to Ramsey road
A4 Peel to Kirk Michael road
A5 Douglas to Port Erin road
A6 Kewaigue road
A7 Ballasalla to Port Erin road
A8 Douglas North Quay
A9 Ramsey to Andreas road
A10 Ballaugh to Ramsey Coast road
A11 King Edward road
A12 Derbyhaven / Castletown / Balthane road
A13 Ramsey to Jurby road
A14 Jurby to Sulby road
A15 Maughold road
A16 Bride to Point of Ayre road
A17 Bride to Andreas road
A18 Snaefell Mountain road
A20 Poortown road
A22 Douglas to Union Mills road
A23 Strang to Crosby road
A24 Foxdale to Douglas road
A25 Old Castletown road
A26 Glen Vine to Ballasalla road
A27 Colby to Peel road (via Glenmaye and Dalby)
A28 New / Ballanorris road
A30 Patrick to St. John's road
A31 Sound road
A32 Port Erin to Ballasalla road
A34 Phildraw road
A36 Sloc road / Shoulder road
A37 Keristal / Marine Drive road
A38 Agneash road
A40 Connects A1 and A3 roads
"B" roads
B3 Kerrowmoar to Jurby road / Jurby East road
B4 Ballaheaney road
B5 Ballavarran road
B6 Smeale road
B7 Kerrowgarrow to Regaby road
B8 Sulby Claddagh road
B9 Ballacrye road
B10 Brandywell / Beinn y Phott road
B11 Ballaragh road
B12 Ballacannell / Lonan Church / Creg Ny Baa road
B13 Bretney road
B14 Bernahara road
B15 Richmond road, Ramsey
B19 Dreemskerry road
B20 Begoade road
B21 East Baldwin road
B22 West Baldwin / Injebreck / Lhergy Cripperty road
B23 Port Soderick road
B24 Oatland road
B25 Ballavale road, Santon
B26 Ballavale road, Santon
B29 Ballachurry / Ballacharry road
B30 Ballamodha road
B32 Lhergy Cripperty road
B33 Kentraugh Mill road
B35 Garth road
B36 Tosaby road
B37 Clannagh road
B38 Orrisdale road
B39 Ronague / Corlea road
B40 Ballamaddrell / Grenaby road
B41 Grenaby / Kerrowkeill road
B42 Ronague / Ballafadda road
B43 Ballagawne road
B44 Ballakilpheric road
B45 Mount Gawne road
B46 Barracks road, Rushen
B50 Silverdale road
B52 Keristal road
"C" roads
C3 Switchback road
C4 Ballaleigh road
C5 Ballabooie road
C6 Thurot Cottage road
C7 Rhendoo road
C8 Garey road
C9 Ballamodda road
C10 Scholag road
C11 Ellerslie road
C12 Rushen Abbey road
C13 Jacks Lane, Lewaigue to Port-e-Vullen road
C14 Ballacorey road
C15 Dogmills to Regaby road
C16 Tynwald Hill road
C17 Slieau Whallian / Gleneedle road
C19 Orrisdale road
C20 Mullinaragher road
C33 Archallagan Road
C34 Ballavar and Lhoobs Road
"D" roads
D31 Baldhoon road, Laxey
D48 Niarbyl road, Dalby
---