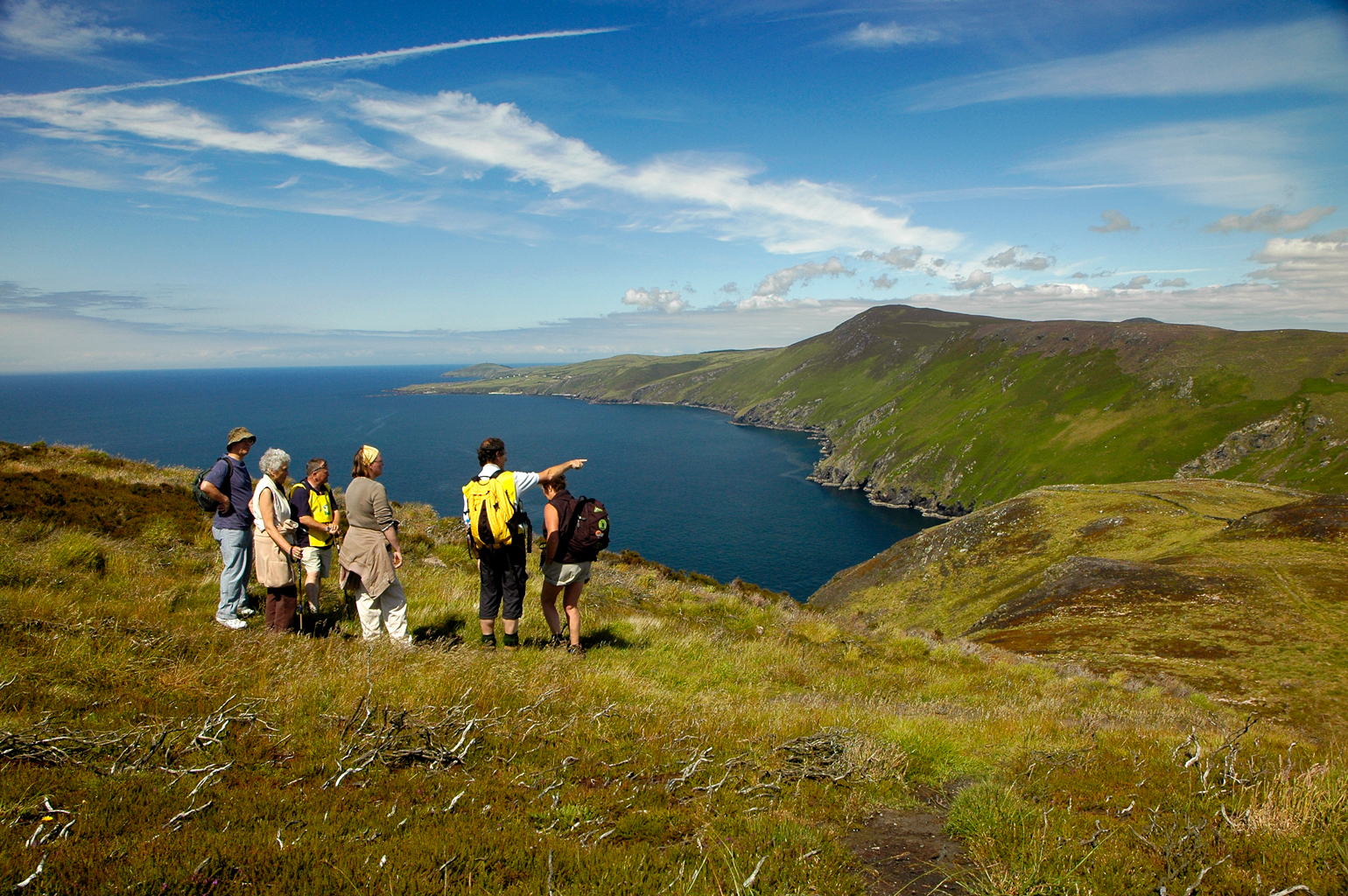 The Isle of Man is the perfect place for walking and hiking. We have over 200 footpaths to offer visitors, through more than 300 miles of unchanged countryside and unspoilt beaches - ideal for ramblers and walkers of all ages and abilities.

From the long distance Raad ny Foillan (Road of the Gull) coastal footpath and the island-long Millenium Way, to others including Bayr ny Skeddan (Herring Road) and the old Railway Lines. Shorter paths running through villages, towns and through the country-side.
The biggest local annual walking event is the popular Manx Telecom Parish Walk. The Parish Walk gets its name as it passes through every parish on the Isle of Man, a total distance of 85 miles (137 km). Full detail can be found on www.parishwalk.com.

There is also the Isle of Man Walking Festival offering a range of walks of differing difficulties and lengths which are graded individually to suit walkers of all abilities.
Discover Our Footpaths & Walking Trails
A 100-mile coastal footpath of stunning vistas - one of several long distance trails on the Island. View
A 14-mile walk between Castletown and Peel, based on the route once used by Manx fishermen. View
28 miles long, is an historic King's Highway linking the royal landing place at Ramsey with the ancient seat of government and royal residence at Castle Rushen, Castletown. View
10.5 miles in length, is an easy walk along disused railway lines from the Quarterbridge in Douglas to Peel. View