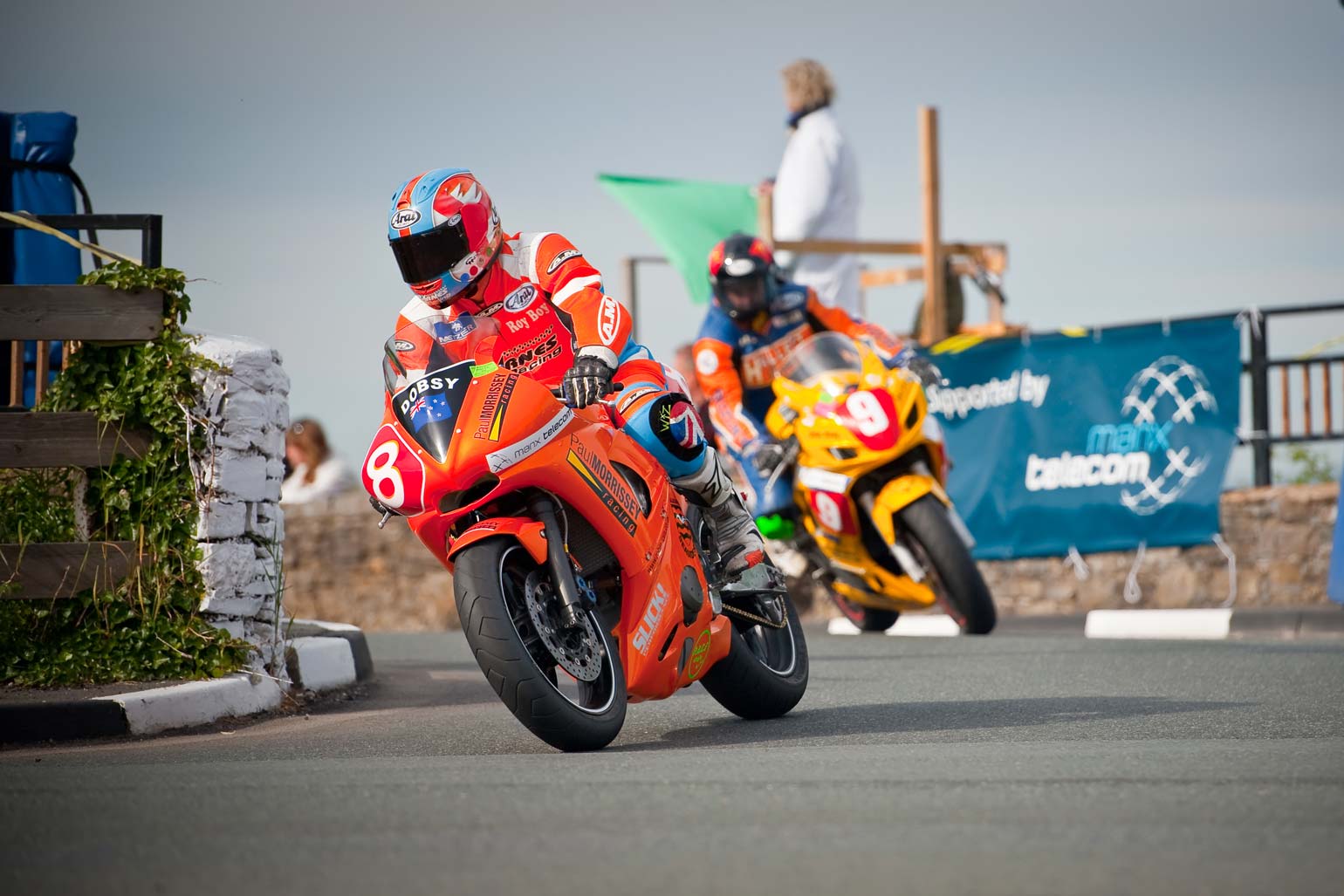 For those suffering serious TT withdrawal symptoms, the Southern 100 arrives in the nick of time! The Southern 100 first took place in 1955.
The race meeting is held in July (Monday 10th July 2017 to Thursday 13th July 2017) on the Billown Circuit in the south of the Island. Racing takes place on a short course with a lap length of approximately 4 1/4 miles. From the Start & Finish line on the A5 in Castletown competitors follow the main road as far as Ballakeighan where they turn sharp right for the fast section past Iron Gates, through Ballanorris to a hairpin corner at Ballabeg. The next section sees riders race through a series of bends past Ballawhetstone, Williams Corner and Billown Dip. At Cross Four Ways they negotiate a sharp right hand corner before heading towards Church Bends, past Great Meadow and Stadium Bends. At Castletown Corner they turn right for the final dash to the finish line.
The Steam Packet Southern 100 International Road Races combines short course action with road racing and consists of mass start solo, sidecar and classic bike racing. Grandstands are provided for spectators at the Start & Finish area and at Castletown Corner.
For more information about this event, visit the Southern 100 website.
---