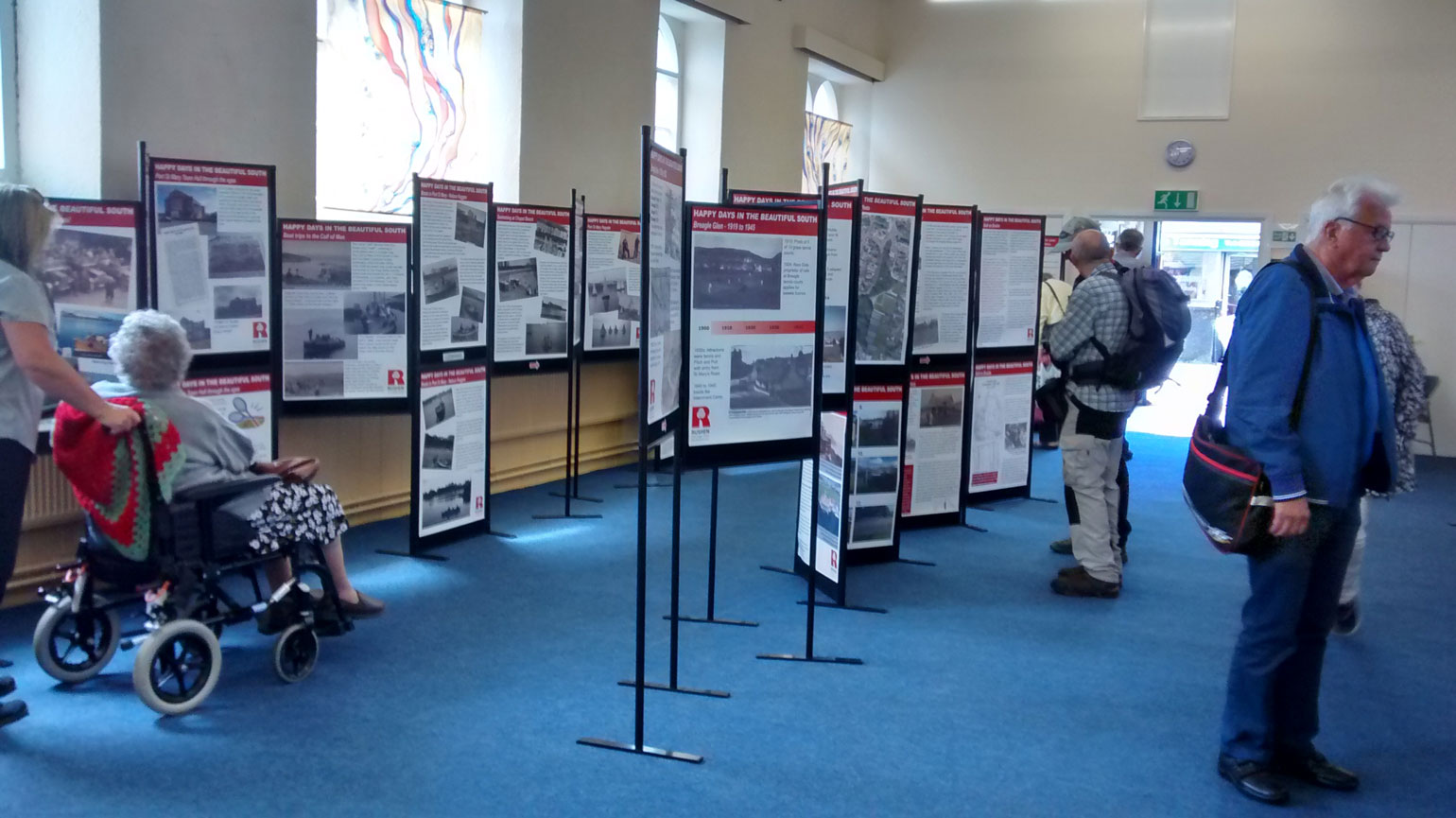 A recent exhibition organised by members of Rushen Heritage Trust, focusing on the hey-day of tourism in the south of the Island, attracted a large number of visitors to Port Erin; many of whom reminisced about those halcyon days.
Situated in St Catherine's Church Hall, a stone's throw from Port Erin Bay, the organisation's volunteers had brought together a wealth of information and memories describing how visitors entertained themselves in Port Erin, Port St Mary and beyond.
The main thrust of what was on offer revolved around an extensive array of outdoor events, which afforded visitors a range of activities to keep them rooted in the south of the Island.
These were simpler, less complicated times, when they were more inclined to relax in a deckchair on the beach, or challenge a member of the family to a leisurely game of 'pitch and putt'.
Paddling pools and Beach Missions kept the younger generation busy, whilst their elders may be more inclined towards a game of bowls, or a round of golf.
Boating, fishing, bird watching (the feathered variety) and cycling were also great favourites, along with special excursions to the Calf of Man and exciting coach trips to other Island destinations.
The once popular Traie Meanagh open-air baths, situated in what was advertised as one of the sunniest and most sheltered creeks in Port Erin Bay, attracted scores of spectators to watch talented divers perform at the sea water pool.
Both Port Erin and Port St Mary are also remembered for their selection of hotels such as The Belle Vue and the Balqueen, amongst others, and a range of eateries to satisfy hungry visitors; the most well known probably the distinctive Collinson's Cafe, now in private ownership.
Chapel Bay, Happy Valley and Port St Mary Town Hall also figured in the exhibition along with the picturesque Breagle Glen and Bradda Glen.