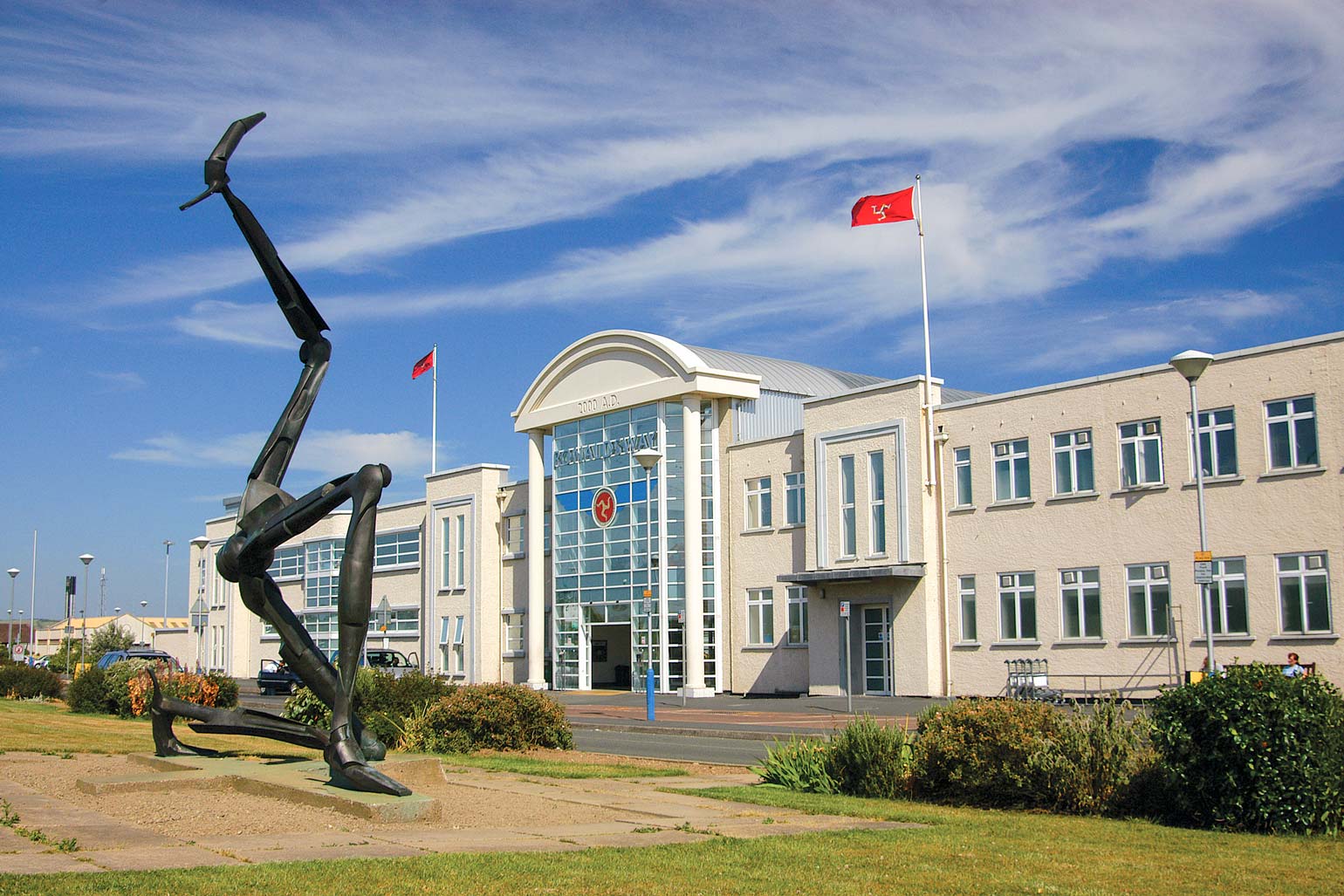 Isle of Man Airport, or Ronaldsway as it is still known locally, is located in the south of the island, to the east of Castletown.
Travel
Taxis on the rank outside the airport terminal are always ready to pick passengers up. Set fares are available to take you into Douglas or other places on the island.
Buses run every hour through the airport from Port Erin to Douglas and vice versa. From Douglas you can change at the terminus for other parts of the island.
Cash
A cash machine is available inside the terminal building, dispensing UK Sterling notes.
Communications
A postbox is available in the terminal building and stamps can be purchased from the vending machine. Payphones are available in certain parts of the terminal.
Car Parking
Short and long stay car parks are available at the airport. Refer to here for the current charges.
Tourist Information
The staff at the information desk will be pleased to help you and carry a range of tourist information leaflets.
Restaurants and Bars
Cafe Oasis, located on the first floor of the terminal building, provides a range of hot and cold meals including drinks. Catering facilities are also available in the departure lounge which provides comfortable surroundings for passengers waiting to board flights.
Shopping
There is a WH Smith shop on the first floor in the departure lounge where you can buy souvenirs, newspapers, magazines and popular books as well as sweets and other refreshments.
Left Luggage Facilities
Are provided by Rendezvous Airport Services in the main Terminal Building.
Lost Property
Please contact the Airport's Information Desk or call 01624 821612.
Parent and Baby Rooms
These are located on the ground floor and in the departure lounge.
Valet Parking and Baggage Assistance
Provided by Rendezvous Airport Services. There is a drop off point outside Viscount House near the Terminal Building. Full concierge service is also available.
---