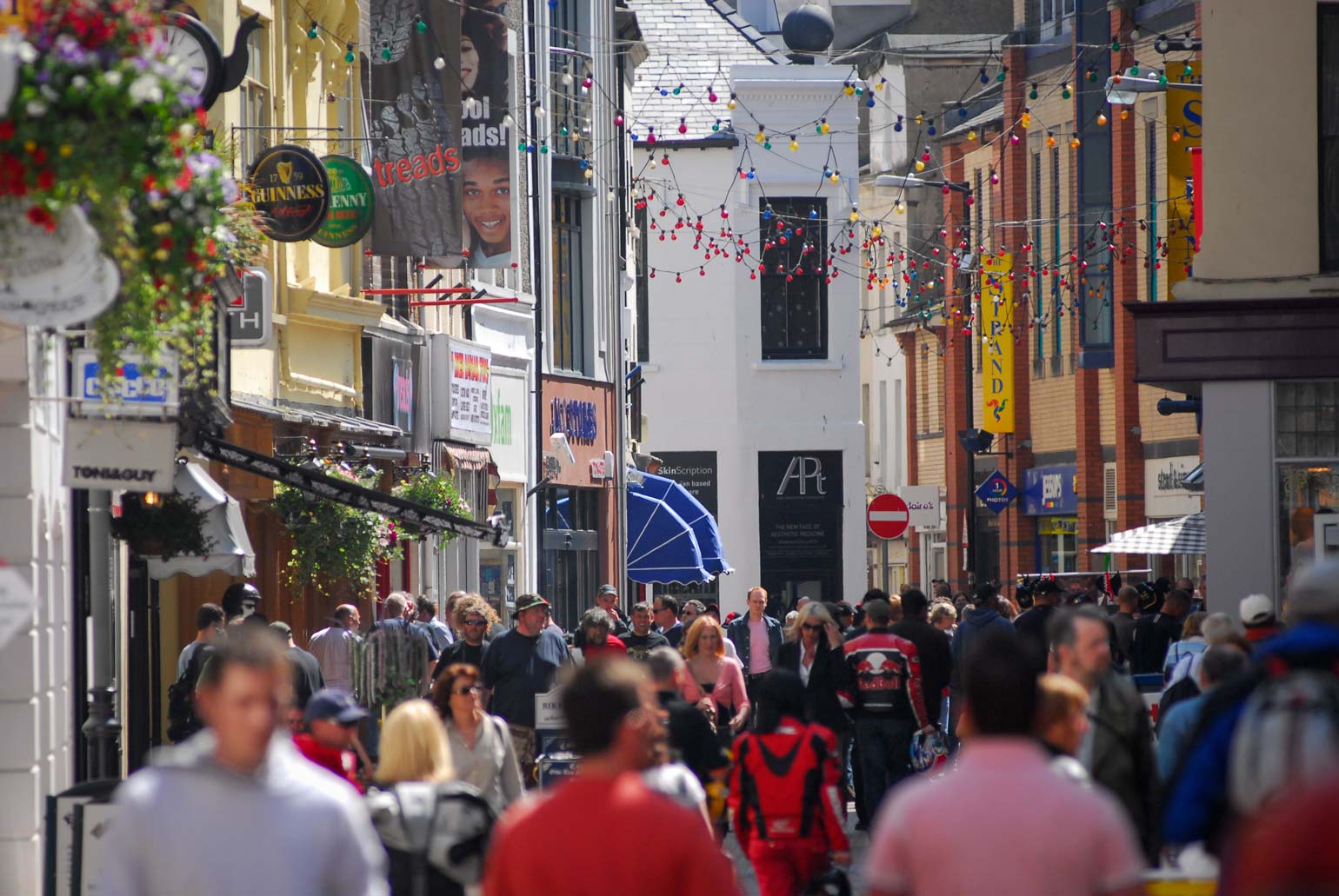 The Isle of Man is an internally self-governing dependent territory of the Crown that is not part of the United Kingdom.

Tynwald, the island's 1000-year-old Parliament, makes its own laws and oversees all internal administration, fiscal and social policies, though the UK Government administers external issues - such as foreign representation and defence.
Banking & Insurance
The banking system is similar to that in the UK - all current accounts, deposit accounts and other services offered by UK and international banks are also offered by the Isle of Man.
Interest rates are comparable to those prevailing in the London Money Market, and whilst the island's currency is sterling, deposits are accepted and competitive returns are available in all major currencies of the world.

The Island's banking industry is dominated by subsidiaries or branches of the main UK clearing banks and building societies, although there are many other UK and foreign banks present.
Financial Services
With the rapid growth of the Isle of Man as an international finance centre, came the need to strengthen the Island's image and reputation with proper supervision and effective regulation. This task falls to the Financial Services Authority (FSA).

The Financial Services Authority was formed in 2015 when the then Financial Supervision Commission (FSC) and Insurance and Pension Authority (IPA) merged. The FSC and IPA having been set up by Tynwald in 1983 and 1986 respectively, charged with developing and operating systems to protect the interests of depositors, investors and policyholders (and also the good name of the Isle of Man).

The Financial Services Authority licenses and supervises all banks, investment businesses, fiduciary businesses, collective investment schemes and building societies carrying out business in the Island.
Manufacturing
The manufacturing industry is a main provider of full time employment on the Island and second only to finance in terms of growth and contribution to the economy. Two hundred firms are engaged in this sector, varying from small family businesses to major employers.

All are eligible for support from the Government under a financial incentive scheme designed to encourage the growth and development of exports, and to increase the range of employment opportunities available to the Island's people.
Tourism & Commerce
Mass tourism, which was prevalent in past decades, has given way to specialist 'niche' markets - such as short breaks, special interests and special events.

With this in mind, the Isle of Man is well-placed to develop further walking and activity holidays; the market for heritage and vintage transport, and motor sport events far beyond the TT festival.

Although the tourism economy is in a transitional stage, there is a constant and steady improvement in the basic quality of the general infrastructure and accommodation facilities.
Agriculture, Fisheries & Forestry
Traditional industries, agriculture, fisheries, forestry and their ancillary services may play a less significant role on the Isle of Man than they once did, but they still provide considerable employment and have political, social and strategic importance.

The Isle of Man Government, through its Department of Environment, Food and Agriculture, makes available a wide range of financial support measures and services by way of grants, loans and subsidies to farmers and growers.

Also provided are advisory/technical services relating to disease and pest control, all aspects of agronomy, animal husbandry, farm management, horticulture and the fishing industry.


Aviation
The Isle of Man Aviation Register opened for business in March 2007. It was designed to attract owners of private, non-commercial aircraft in Europe, as a registry in a European time zone was required to look after the steadily increasing number of European-owned aircraft.

Generally, a purpose trust is established to own the aircraft but specialists in the Isle of Man can provide appropriate guidance.


Space Industry
Since 2009, the Isle of Man has steadily built a portfolio of space-related businesses and incentives, and the Island is now recognised as a significant niche player.

It is thus well-placed to take advantage of space developments, particularly in space tourism and extending in the future to the possibility of mineral extraction.

The world's first International Institute for Space Commerce (IISC) was established on the Island, and is based at the International Business School in Douglas and opened in October 2008.


E-Business
The Isle of Man offers an ideal location to facilitate the growth of global e-business. With a first-class telecommunications structure and a low tax environment, it is able to attract e-business from around the globe.

A key location for high-tech financial services, the Island continues to develop its legal and technological structure to cope with growing business demand. It offers comprehensive support services such as website design, software and hardware suppliers and internet payment gateway facilities.


E-Gaming
The Manx Government is committed to the development of an internationally competitive e-gambling business environment.

A highly advanced technical and telecommunications structure, low duty and a zero-rated structure enable the island to be at the forefront for future expansion.